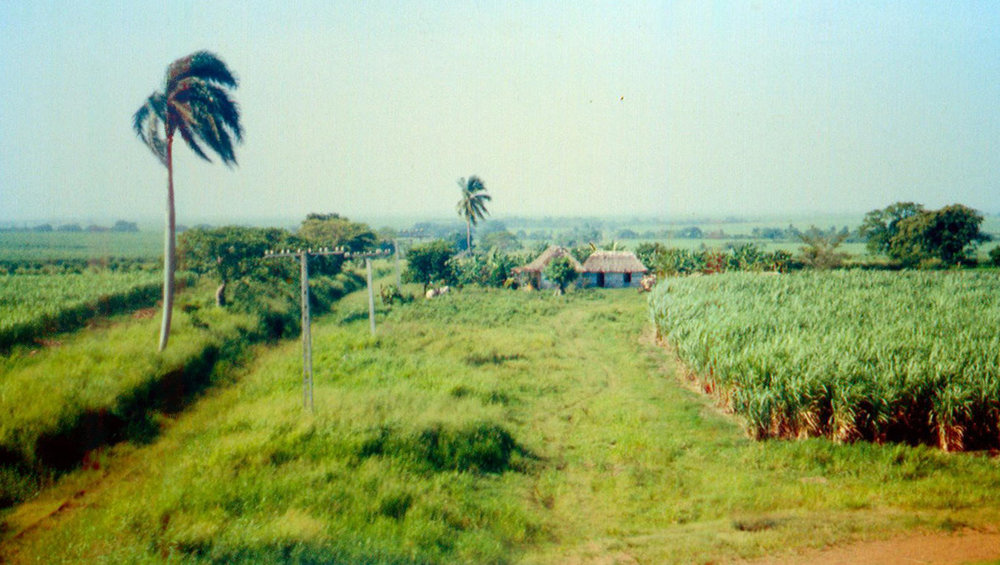 Cuba has a $2 billion agricultural import market, but U.S. restrictions keep American farmers stuck on the sidelines.
U.S. agriculture is an economic driver and supports 17.3 million jobs across the country. Removing trade restrictions on exporting food to Cuba could significantly increase U.S. agricultural exports, create jobs across the country and provide the Cuban people with high-quality American food.
Progress in U.S.-Cuba Agricultural trade
For the first time in 17 years, Congress passed a law that repeals part of the U.S. embargo. The 2018 farm bill includes a provision that allows farmers to use federal marketing dollars under the MAP and FMD programs to promote their agricultural products in Cuba.
In 2017, a national coalition of over 100 U.S. agriculture, trade, commerce-related businesses and associations, urged President-elect Trump to support American agriculture by strengthening the bilateral trade relationship between the U.S. and Cuba. The letter also encourages the president-elect to support federal legislation that would allow American farmers and agribusiness to compete in Cuba's import market.
Growth Opportunities in Cuba
Cuba relies heavily on agricultural imports to feed its population of 11 million people and almost 5 million annual visitors. Currently, Cuba imports 80% of its food, which amounts to about $2 billion annually, creating a huge potential export market for American farmers only 90 miles off our shores. There is meaningful export expansion potential for U.S. producers interested in selling to Cuba.
The incredibly close proximity of U.S. ports to Cuba, which allows for considerably lower shipping costs and quicker delivery times, should give the U.S. huge logistical advantages to compete for agriculture sales in Cuba. However, significant U.S. legislative barriers restrict the ability of American farmers from selling to Cuba.
It's time for Congress to remove arbitrary restrictions on U.S. agriculture, an industry that supports 17.3 million jobs across the country.
The U.S.-CUBA Agriculture Trade Relationship
Following 1959, agricultural trade with Cuba was at a standstill until Congress passed the Trade Sanctions and Reform Act (TSRA) in 2000. TSRA allows for the export of agricultural commodities to Cuba but includes prohibitions on extending credit to facilitate agricultural sales. As a cash-poor country, Cuba has looked elsewhere for more competitive financing terms.
USDA asserts that "U.S. restrictions on extending credit to Cuban buyers have made it harder for U.S. agricultural exporters to sell a larger volume and broader variety of commodities to Cuba."
Agricultural commerce is also impeded by the 180-day rule for cargo ships, which prohibits vessels from loading or unloading freight in the U.S. for 180 days after docking in a Cuban port. The Obama Administration issued a regulatory exception to this rule. If passed, the Agricultural Export Expansion Act would eliminate it entirely.
Lost Market Share:
U.S. agricultural exports to Cuba have declined every year since 2009–in terms of dollar amount, market share, and in the variety of products shipped. During that same time, Cuba's overall agricultural imports have increased dramatically.
The U.S. used to be the number one supplier of agricultural commodities to Cuba, but has since dropped behind the European Union and Brazil.
The Dominican Republic, a nearby Caribbean nation with similar a population and income level, imported an average of $1.3 billion of U.S. farm products between 2013 and 2015. Cuba imported an average of $262 million over that same period–over a billion-dollar difference. That's a billion dollars of exports that U.S. farmers are missing out on because of U.S. trade restrictions on Cuba.
U.S. exports to our island neighbor could expand markedly and regain lost market share in Cuba if arbitrary and outdated restrictions are lifted.
Legislative Action
This bipartisan bill amends the Trade Sanctions Reform and Export Enhancement Act of 2000 to remove restrictions on offering private credit for the export of agricultural goods to Cuba, restrictions on government market access programs in Cuba, and restrictions on export credit guarantee program.
The 2018 Farm Bill
In 2018, Congress passed the Agricultural Improvement Act of 2018 with a provision that allows U.S. agricultural producers to use federal market promotion dollars for agricultural exports to Cuba. This is the first law to repeal part of the U.S. embargo on Cuba in nearly 20 years and lays the groundwork for comprehensive trade between the United States and Cuba. The provision codifies the ability of U.S. farmers receiving U.S. Department of Agriculture (USDA) market promotion grants to direct those funds toward marketing their products in Cuba. These grants, under the Market Access Program (MAP) and Foreign Market Development (FMD) program, help U.S. farmers offset the costs of overseas marketing.
Administration Regulatory Changes
January 27, 2016:
The Administration authorized, on a case-by-case basis, the sale of certain agricultural items, such as insecticides and equipment to certain Cuban state-owned enterprises. The changes only authorized the sale of certain items that "provide goods and services for the use and benefit of the Cuban people," including items for agricultural production and food processing.
October 17, 2016:
The Treasury Department removed the requirement that items must be 100% originated in the U.S. in order to export to Cuba. Additionally, Treasury clarified that only "agricultural commodities" are subject to payment and financing limitations under the Trade Sanctions Reform & Export Enhancement Act of 2000 (TSRA). This clarifies that agricultural items, such as pesticides and tractors, are not subject to the same restrictions on payment terms as commodities.